Dear Sadh Sangat Jee,
This is a heartfelt benti to the beloved Guru Roop Sadh Sangat.
Over the last 7 years SAS has travelled up and down the breadth of the UK, delivering seminars, workshops, working with young people and families.
You, the Sangat, have showered us with indescribable love and support. You have kindly invited us to Gurdwaras Sahibs, and to your homes.
We have sat together and talked through personal problems, shared you most distressing moments together, prayed together, cried together and laughed together.
You have trusted us with your most intimate and personal problems and in return, we have tried to use our experience and expertise to help and resolve those issues.
The SAS team are made up of volunteers, but as the cases and number of calls increase we are now finding it very difficult to reach all families. We are grateful to young volunteers who travel back and forth using their own time and money, but it is very difficult for us to continue like this under the increasing demand for support.
We did not really want to go down this route, but we're at a point where we need the Sangat to let us know how we should continue.
A typical grooming case, for example in Leeds, may require us to see the family and the victim at least a dozen times. That's 100 man hours and typically £500 in fuel costs. This is now impossible to maintain by our volunteers with the number of cases we are receiving. Other costs such as relocating victims and housing vulnerable young women is also needed.
We are looking to have 2 people employed part time. This in turn will allows us to deliver a much more reliable response service to families, ideally seeing a distressed family within 3-7 days in majority towns/cities, if not sooner.
Also this allows us to deliver seminars every week, working with young people in universities and colleges to raise awareness and help prevent problems arising in the first place.
Sadh Sangat ji, if you feel the SAS is delivering a valuable service to our community can you please support us by filling out a direct debit form or making a donation.
We truly appreciate your continuous love and support.
---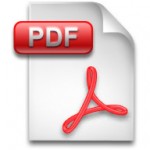 If you would like to support the ongoing work of the SAS then please consider giving a monthly donation to help us support the community. please find attached a Standing order form that can be easily printed filled out and handed to your bank.
---
Online Transfer
Alternatively you could set up a direct debit manually using on-line banking please use the following details;
Account Name : SAS-ORG
Account Number: 83887375
Sort Code: 40-18-17
---
One off Donation Via Paypal
---
Monthly Online Donations via Paypal
---
Post a cheque
You can alternatively send us a cheque donation made out to SAS-ORG UK and post to the following address
FAO: SAS
Sikh Channel
International Broadcast Control Centre
Unit 3, Avenue Road
Aston, Birmingham
B6 4DY